Product Description
Implementing advanced technologies to offer a speedy and effective performance, the IFB Elite Aqua SX 1200RPM 7 Kg Fully Automatic Washing Machine is a great pick for any contemporary home. It features a sleek look and comes with a LCD display that makes it easy to operate the appliance. Moreover, exciting features such as Aqua Energie and the Air Bubble Wash technology enable you to make the optimum use of the washing machine on a regular basis. It is now available on Sanket India at a reasonable washing machine price and comes with a 4-year warranty from the manufacturer as well.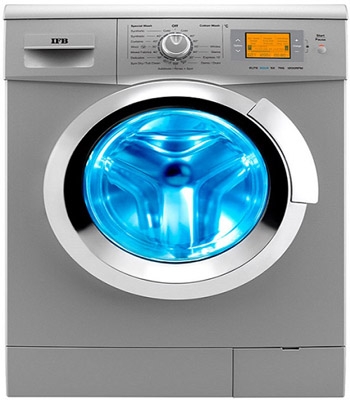 Crescent Moon Drum
The drum on the inner features a crescent moon structured pattern that facilitate a gentler and a cleaner wash. Moreover, the construction of the IFB washing machine is such that friction between the clothes and the steel wall is also prevented.
Air Bubble Wash System
One of the great features of the IFB 1200RPM Front Load Washing Machine is that it uses the Air Bubble technology by generating and releasing millions of bubble into the water. This results in fresher and cleaner clothes as the bubbles activate the detergent that you use by entering deep into the fibres of the cloth.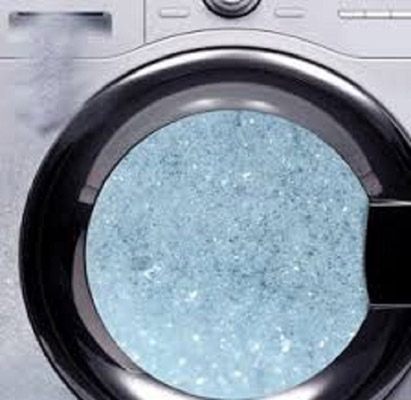 3D Wash System and Aqua Energie
These two advanced mechanisms make the IFB 1200RPM Front Load Washing Machine a must-have for your home. The dynamic 3D wash system works by circulating the water in a 360-degree manner inside the drum. Moreover, the Aqua Energie technology makes use of an inbuilt aqua filter by treating the bicarbonates in the hard water into crystals.
Digital Control Panel
There is a user-friendly LCD panel that displays the basic details to you. It helps you to operate the washing machine with ease as you can choose and also monitor the wash programs.
Auto Imbalance System
As the IFB 1200RPM Front Load Washing Machine itself redistributes the wash load when it is unevenly distributed, it is much efficient. As the washing process continues, the machine starts and stops in intervals for this purpose.
Additional Features
In addition to all these useful features, the IFB front-loading washing machine uses the foam control system to maintain the quality of the wash. There is also a protective rat mesh that is place at the bottom to protect the machine against rodents. Moreover, the Tub Clean feature also removes odour, bacteria, scaling, and other impurities from the machine to maintain a clean washing zone. There is also a very useful Laundry Add feature that allows you to add more clothes that you may have missed out even when the wash cycle has started. Hence, without any further delay, get the IFB 1200RPM Front Load Washing Machine today.